Jeff Errico STORYBOARD WORKSHOP
BUSINESS & PORTFOLIO STORYBOARD WORKSHOP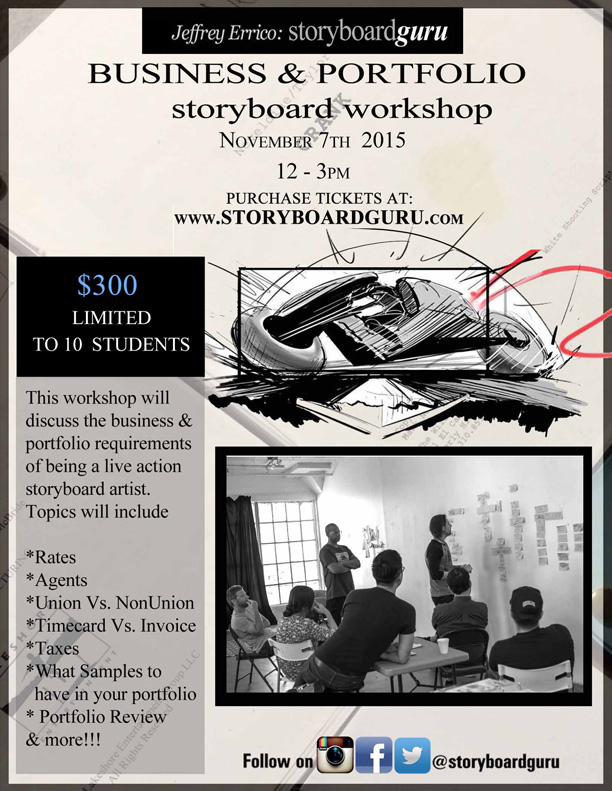 JEFF ERRICO : STORYBOARDGURU:
BUSINESS & PORTFOLIO WORKSHOP
This workshop will discuss the business and portfolio requirements needed for any aspiring live action storyboard artist. Whether you are just starting out, or mid-career, this information will give you knowledge and insight on rates, agents, union vs. non-union, how to obtain unionship, time card vs. invoice, taxes, what samples to have in your portfolio, portfolio review and more!
Email with questions !
Thank you !
For questions and inquires please email
HERE
.
All sales are final, no refunds or exchanges, thank you.